About Us
---
At Wayne Leighton we believe in developing long term relationships and working with our clients to tailor a bespoke solution that suits our clients.
Wayne Leighton prides itself in providing practical accurate and commercially centred advice in a timely fashion.
Rahul Shah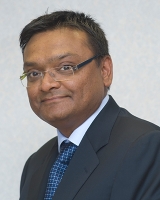 Partner
Rahul qualified in 1994 with Kosky Seal and practiced with them until 1996 when he moved to work as a consultant in Nairobi, Kenya with Sobhag Shah and V Goswami Advocates. He returned to the UK in 2003 and joined Bowling and Co and was made up to partner before leaving to join Wayne Leighton in 2005.
His areas of specialisation include all areas of residential and commercial real estate, Landlord and Tenant and Assets sales. His clients include investment and development companies as well as individuals.
Rahul continues to travel to Kenya regularly to meet to with his clients to advise on UK real estate.
Dennis Cameron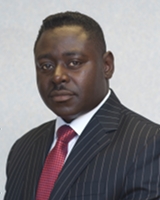 Partner
Dennis is a Fellow of the Institute of Legal Executives and started his litigation career with Nabarro Nathanson in 1995 and practiced within their Property Litigation department. He moved on in 1998 to join Wayne Leighton Berger Lai Solicitors where he enhanced his areas of specialisation to deal with commercial and property related disputes. In 2001 Dennis worked with Merton Borough Council, where he dealt with all types of residential and commercial tenancies. Whilst with Merton BC Dennis was involved in obtaining one of the first anti social behaviour orders for the region. Dennis joined Sherrards Solicitors in 2002 and dealt with a wide range of commercial and Property related disputes. One of his notable successful commercial cases during his time at Sherrads was 2iQ -v- Bry Col Ltd and he assisted St Albans District Council in obtaining their first anti social behaviour Order. Dennis joined Wayne Leighton in 2006 as a consultant and has dealt with a wide range of commercial and property disputes. More recently Dennis has had successes in the Birmingham High Court in the matter of JS Bloors (Swindon) Ltd -v-Pavillion Developments Limited 2008 and in the Court of Appeal in the matter of Risegold Limited -v- Escala Limited 2008. Dennis was made a Partner of this Firm in 2008.
Dennis specialises in Property related matters which includes residential and commercial landlord and tenant disputes, commercial disputes involving companies, individuals and contracts and employment related claims. Dennis deals with a variety of hearings in the County Court and High Court. Dennis is a keen advocate.
Peter Ziman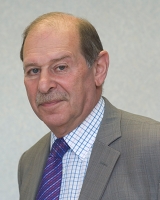 Partner
Peter is an experienced property lawyer who joined Wayne Leighton initially as a consultant and was made partner in July 2012. He has over the past 40 years dealt with all kinds of property transactions, both residential and commercial, acting for all kinds of clients, from the first time buyers to large corporations. He also has expertise in the sale and purchase of businesses. He is professional but always approachable in his dealings with his clients.